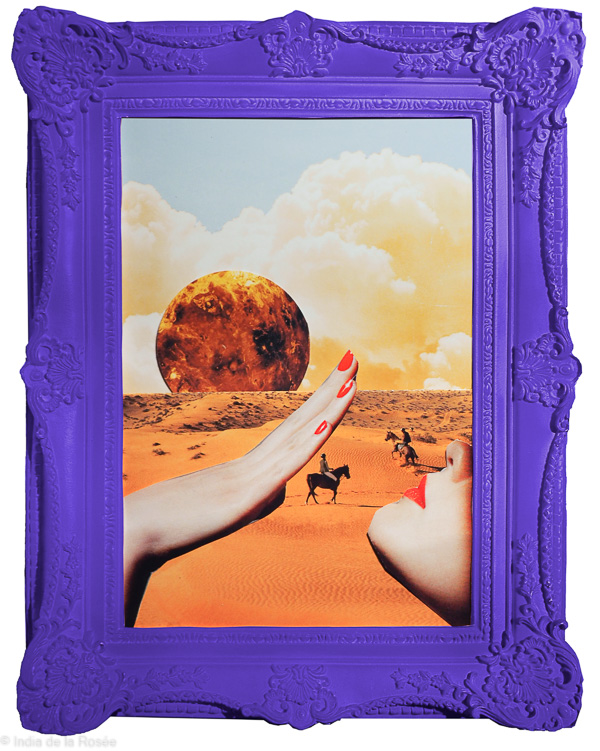 Entre Ciel et Terre
Collage, 21 x 30 cm, 2021
I am a Collage Artist, born in France and  living between Paris and London.
Collage has been an obsession since my childhood.  
Originally I studied History, then decided to move into something more creative.
I studied make up and worked as a MUA for some years. Even then, I had the desire to do collage on people's faces, and was less interested in classic make up.
Collaging is a great way to express myself and I like to use different media in my work, such as packaging, acrylic paint, lipstick or photography.
Thank you for visiting my website and being interested in my work.  I hope you enjoy the images here.  Please do not hesitate to contact me or to ask me about commissions.